Foreign Correspondence: The City Is What Fucks Us

Martin Wong at the KW Institute for Contemporary Art

February 25 – May 14, 2023

What is left to say about Martin Wong? Another latter-day saint of painting arrived to rescue the medium from its ever-imminent demise? Since his posthumous retrospective "Human Instamatic," Wong has been marching comfortably toward canonization with a steady stream of writing published on increasingly niche aspects of his practice — not to mention Supreme featuring him in its 2019 fall/winter collection. The 2023 traveling European retrospective "Malicious Mischief" comes as the latest stage in this process, and faced with an inevitability, I'm inclined to ask not how, but why? The market force is certainly with him, as evidenced by Buchholz's belated representation and the survey's sponsorship by KAWS. But could it be that, just this once, it's also because the work is good?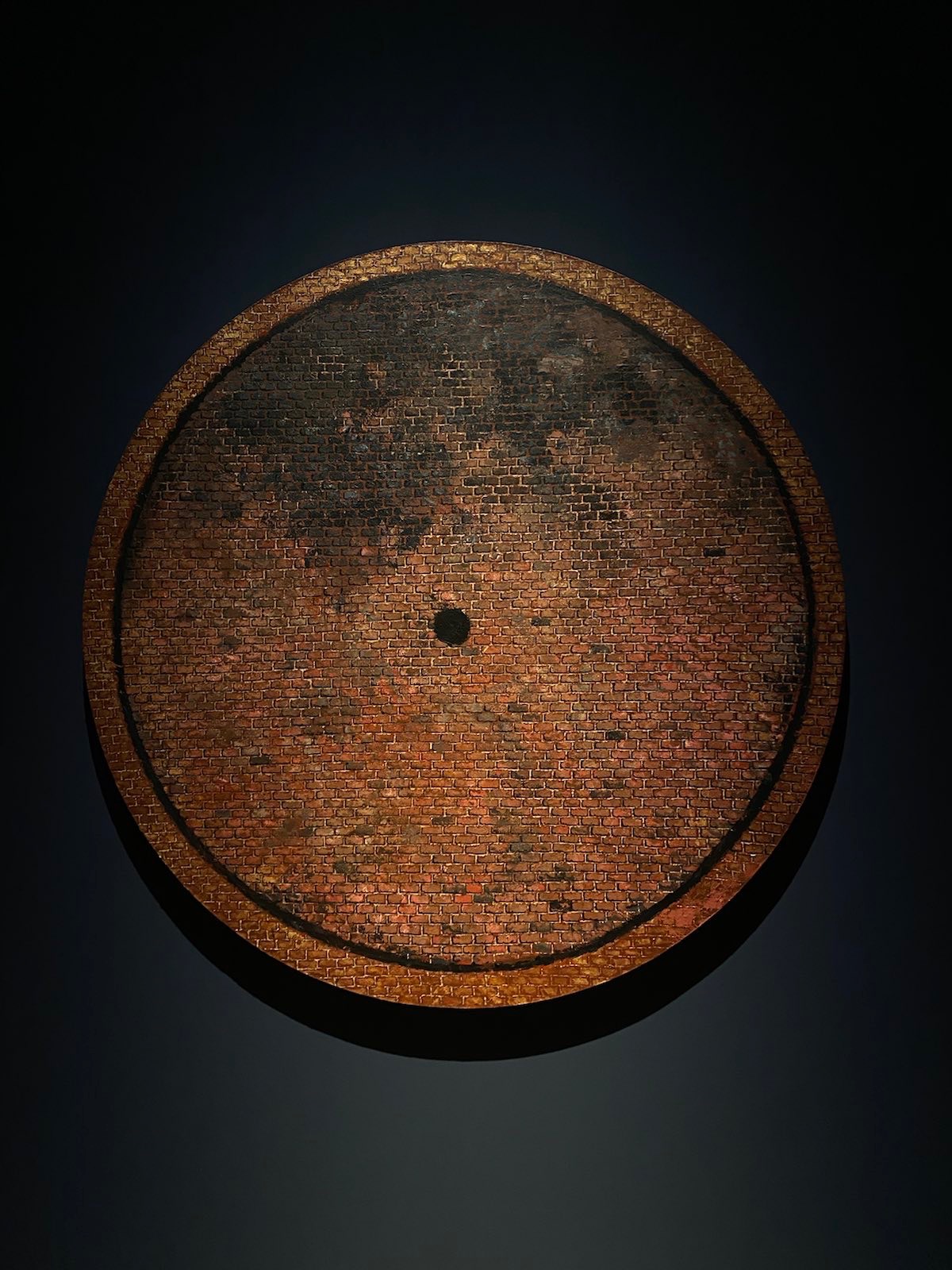 Part of the calculated success was certainly the staging of the German edition at KW in Berlin — a city struggling to hold on to its nostalgia for a bohemian past as its bureaucrats clamor to remake that spirit into an image of start-up capital. Meanwhile, skyrocketing rents recently led its residents to vote for the expropriation of real-estate corporations. As the local critic Mitch Speed observed, the show
"holds a mirror to the lost world which surrounds KW itself."
Though such resonance hardly went unnoticed by visitors, much of the press predictably centered on Wong's biography and his approach to racial and sexual stereotypes, which already ruffled feathers at the time and nowadays would be nothing short of problematic. Perhaps that's one reason why many major German-language outlets were hesitant to comment, despite the undeniable international buzz.
Beyond Wong's predilection for bulging Latino crotches and not quite consensual gangbangs behind bars, there's also an entanglement of sexuality and architecture that runs throughout much of the late work. Marci Kwon has suggested it goes back to his coming of age in San Francisco's Chinatown, which, when threatened with relocation, plastered itself with
"external signs of difference that signaled the economic power of a willingness to be consumed"
— a back-handed observation that could just as easily extend to Wong's treatment of the countless brown studs who populate his worlds. Of course, they weren't just studs, but also lovers and friends, though at some point they all start looking the same, and I'm not sure that makes anything better. Whichever way, no use in flogging the dead.
Around the time Wong moved to New York,
John D'Emilio and others were busy arguing
that mass urban migration in the wake of WWII was one of the key historical conditions that allowed homos to build whole lives around their sexuality, thus enabling the emergence of American gay culture and the gay-rights movement on the whole. Walking through "Malicious Mischief," I couldn't help but hear Martin muttering, "Well, duh." His cities seethe sex, and the twilit urban ruins of paintings like
Stanton near Forsyth Street
(1983) are always suffused with the possibility of a cruisy encounter. Elsewhere, the pulsating brickwork asshole of
Heaven
(1988) and the massive masonry cock of
Mi Vida Loca
(1991) render architecture as a sex organ in itself. Suddenly it's clear: The city is what fucks us.
At the heart of the KW edition is a suite of shuttered storefronts along Avenue B that Wong first presented in "The Last Picture Show" in 1986. As paintings, they shift between a barrage of indifferent trompe l'oeil details and the blankness of geometric abstraction. Unlike the voyeuristic grilles of the carceral wet dreams next door, their closure is heavy, complete, final. And by the time I make it to
Untitled (Green Storefront)
(1985), I somehow want to cry. Nothing to see here, the party's over, everyone gone, "like ice like fire like smoke like lightning like dew like a dream," as Wong's press release reads. Slightly larger than life, they loom like cenotaphs for an unsanitized bohemia, driven out by speculation, exterminated by AIDS, omens of galleries and coffee shops to come.
It's hard to write about Wong without descending into clichés since so much of his appeal trades on a sense of realism or even authenticity. Which isn't to say he wasn't an opportunist par excellence, just that it's heartwarming to see someone invest so much in trying to capture the society they ended up in — especially given the bleak climate of cultural gaming that has since become synonymous with art. But that wish fulfillment comes bittersweet, as we all too often end up looking to art for the possibilities that have since been evacuated from social life. If Wong's visions of a lost world tickle a sense of nostalgia, it's probably because some things have only gotten worse since then. At any rate, the paintings sell a shared reflection of how it happened, how it continues to. Everything is prison, but at least you aren't alone.